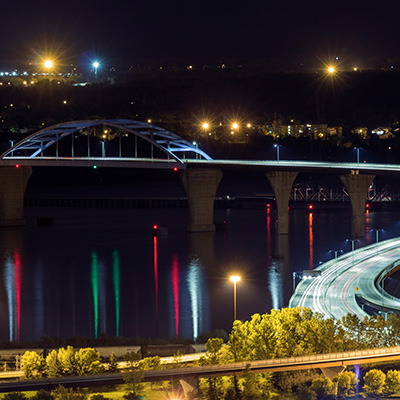 ADVOCATING FOR THE MARITIME ECONOMY
Membership and participation in Wisconsin Ports will bring individual benefits to you and your own port community as well as provide statewide support with all members collectively speaking with one voice to promote and advocate for the maritime economy in Wisconsin.
Membership gives you access to a group of like-minded port leaders and supporters who exchange port management ideas, methods, information and experiences. We work together to promote and encourage legislation and regulation on all levels of government for the good of Wisconsin ports and statewide shipping. We're also committed to increasing the public's understanding of the value of shipping and the benefits a port brings to its community.
Port member dues are $250 per year
Associate member dues are $100 per year
Click here to print the Membership Form
Mail form and payment to:
Paul Braun, Treasurer
900 Quay Street
Manitowoc, WI  54220
If you have any questions about membership, contact Dean Haen, Port of Green Bay at (920) 492-4950.
OUR MISSION
To promote and grow Wisconsin's maritime economy.